Archive for August, 2010
I was walking a friend of mine home the other day, and she was telling me about the kinds of men she had been meeting recently. We started talking about whether you could be into somebody just because they were "off-limits" to you in some way: already attached, emotionally unavailable, constantly busy, runs in high social circles, borderline-inappropriate age difference, etc.
She was pretty sure that she wasn't affected by any of these considerations, or at least, not consciously. My gut, on the other hand, was telling me that the "off-limits" factor might be pretty significant. I once staged a live adaptation of the book, "He's Just Not That Into You," and I remember a lot the reprinted letters in the book were sent by women in some of these very situations.
One was sent by a woman who talked with a lot of enthusiasm about how busy her "boyfriend" was in the filmmaking business, and how "important" that made him…so important in fact, that she hadn't heard from him in forever. Another talked about how secretive her boyfriend was, and how his unwillingness to tell her anything substantive made him "intriguing."
While researching, I found the blog Miss Adventures in L.A., in which the author goes into great detail about her obsession with a man who makes himself very unavailable.
Many of these writers openly admit that their obsessions make them sound perhaps a little pathetic, but I don't think they are pathetic. I think there's something inescapably attractive about that which is inaccessible. Askmen.com agrees. Their dating advice columns say flat out that "Women don't feel attraction for men that are pushover wuss bags. Women feel attraction for men who are a challenge." Read more…
Pages
4th Time Selected! Thank You, WP!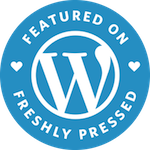 Blogroll