Archive for October, 2010
"I am a Christian war hero charity donor who will create jobs, lower taxes, increase Medicare and make the sun shine every day. My opponent dresses in women's clothes to perform Satan-worshiping ceremonies, when he's not luring small children into his unmarked van."
Please take a look at these two example TV spots from candidates running against each other fr the vacant U.S. Senate seat in Illinois:
Here is the first, from the Kirk campaign against Democrat Alexi Giannoulias:
Now here's the "Alexi for Illinois" ad about Republican Mark Kirk
As negative ads go, these are two of the less colorful of the 2010 midterm election cycle. No one is portrayed as a demonic sheep, for example. I see these ads multiple times a day, particularly on Sunday mornings when the talk shows are on.
I'm sure that like me, they both make you roll your eyes. One candidate is a military intelligence veteran who's here to save us from a mobbed-up failed banker, and the other is a family business owner and staple of the community who is here to save us from a corporate elitist who takes away money from laid-off workers, and eats his young.
We know that both are obviously disingenuous. And they paint a picture of two candidates who are basically equal in everything but voting record: equal in cynicism, equal in lack of class, equal in hackery, equal in personal agenda, etc.
Yet, these ads work. They work even though we think they don't. They work even though we believe ourselves better people than those who would be affected by such obvious hyperbole. They just work. They've always worked.
Here's why negative advertising works, even though we believe ourselves to be unaffected by such classless tactics. Read more…
Categories:

Cialdini - Weapons of Influence, Social Psychology
Tags:

2010 elections, Alexi Giannoulias, behavior, campaign ads, cialdini, Illinois Senate Race, influence, linkedin, Mark Kirk, midterm elections, motivation, negative ads, Negative campaigning, news, persuasion, Politics, psychology, Robert Cialdini
Pages
4th Time Selected! Thank You, WP!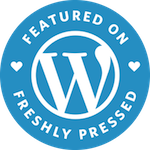 Blogroll