Archive for July, 2012
Anyone can talk a good game about emotional intelligence. But when they pass away, and the line for their wake goes out the door and around the building, it's a sign that they knew a little something about the subject.
Mike Muldoon was a marketer, corporate leadership coach and one of my professors at Lake Forest Graduate School of Management. He died this past Saturday, aged 63. He was an insightful and demanding instructor, with an irrepressible sense of humor drier than the Mojave. He famously talked through a set of clenched teeth about the things that fashinated him. His students performed loving imitations of his mannerisms. He signed his emails with the tag line: "Don't tell me the sky's the limit when I know there are footprints on the moon." Confidentially, I always thought it was a touch cheesy until now.
He talked about his family constantly, and I met them for the first time at the service. They instantly gave the impression of a warm, close-knit, church-going midwestern family. His son, a tall man with a strong presence, was just married the previous weekend. His daughters, both lovely people, were bearing the receiving line duties with poise. One of them is to be married in less than a month. They had the support of an endless host of friends, family, and well-wishers. Read more…
Categories:

Advertising and Marketing, Leadership, Social Psychology
Tags:

behavior, Business, coach, Daniel Coleman, Daniel Kahneman, executive coach, Leadership, linkedin, marketing, mba, motivation, muldoon, persuasion, Social Psychology
Pages
4th Time Selected! Thank You, WP!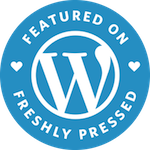 Blogroll