Archive for January, 2014
I show you three groups of recent college graduates. The first group has been identified as intrinsically talented at a certain discipline. The second group identifies themselves as very passionate about a certain discipline. The third group engages in tough, technique-oriented practice for an hour a day, but otherwise has no extraordinary talent or passion for any particular discipline. You are asked to bet $100 on which group will yield the highest average level of success in ten years. On which group do you bet?
When I was in drama school, I had to take some design courses. We had a particularly excellent artist named Curt who headed our design department, and the school routinely produced beautiful production sets and lighting. I remember during a fundamentals class asking if I (or anyone) could teach myself to draw like he could, given enough practice. His understandable if disappointing response was, "I could always just draw."
I had a lot of professional doubts during that time which were never fully answered, even to this day. I liked many aspects of theatre–such as acting, lighting design, music composition and direction–none of which I executed with particular distinction back then. Advisors told me that I needed to figure out who I was, and they were glad when I told them that my strategy involved hedging an acting career with some slightly more lucrative technical disciplines. Of all those disciplines I tended to like acting the best, but I don't think they saw in me any real signs of promise. I couldn't "just act" the way Curt could "just draw". Knowing how daunting it would be to try and "make it" as an actor, I spent a lot of time asking myself, "Should I be doing this?"
My father–who very graciously supported me in a theatrical education–gave me very practical career advice: "Find what you love to do, and then find a way to make money at it." He had a very progressive attitude about professional success: that fulfillment should be the primary consideration. My roommate's father also had some sage advice, quoting Stephen Covey: "Begin with the end in mind." He was trying to emphasize the importance of goal orientation and focus.
What was confusing to me–and I later learned confusing to a lot of people–is that I had a very hard time at that age isolating what I loved to do, and therefore had no real vision of "the end" to keep in mind. When I was feeling good about myself, every discipline seemed exciting. When I was feeling unaccomplished or low, every discipline seemed like a different flavor of drudgery.
I developed anxiety about not following the "right" path, the path that was supposed to best leverage my talents. I didn't really even have a sense of what those talents really might be, and personally and strength-finder testing never gave much direction. I was hungry for a concrete calling; something I could settle into with the assurance that I was mastering the best thing for me to master, and therefore I could engage it with full conviction rather than always having one foot out.
Then I read a very interesting book by Cal Newport called So Good They Can't Ignore You. Newport turns the idea of preexisting passion on its head. Rather than trying to match a professional end goal to a preexisting passion, it's actually the mastery of a discipline that brings about the passion. We already know that accomplishment and excellence within a discipline is intrinsically motivating. We've discussed this in a previous article about Daniel Pink's book Drive. Read more…
Categories:

Acting and Performance, Social Psychology, Stress and Pressure
Tags:

anders ericsson, Cal Newport, culture, deliberate practice, linkedin, mastery, motivation, passion, practice, psychology, talent
Pages
4th Time Selected! Thank You, WP!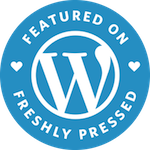 Blogroll