Archive for June, 2014
"Nil sapientiae odiosius acumine nimio. (Nothing is more hateful to wisdom than excessive cleverness.)" –Petrarch
One of the most striking scenes in Bethany McLean and Peter Elkind's Enron expose The Smartest Guys in the Room details the courtroom testimony of Kenneth Lay and Jeff Skilling during their criminal trial. You would expect that the people responsible for scandal that defrauded thousands of stockholders and pension plan investors to do their fair share of finger pointing and legalistic arguing, but Lay and Skilling went further than that.
They seemed in a different reality altogether. It was though they actually still believed, even after the bankruptcy, that Enron was a fundamentally healthy company that was the victim of bad luck, a fickle press and the vindictiveness of Wall Street analysts. Far from trying to obfuscate and spin their criminal behavior, they seemed to believe — actually believe in their hearts — that they had done nothing wrong.
Now, Skilling and Lay never raised an insanity defense; they never contested the notion that they knew exactly what they were doing. They simply never saw any wrongfulness in their actions. Those actions involved hiding billions of dollars of debt from their balance sheet (The Enron SPE's), personally profiting ownership stakes in Enron business partner companies (Again, the SPE's), and lying  to stockholders about the very nature of their business (maintaining a facade as a "logistics" company while making most of its profits from energy future speculation).
Much of this denial of the belief of wrongdoing is reminiscent of the banking crash of 2008. Defendants seemed to believe in their hearts not only that they were following the law, but that they were in fact innovating new financial markets. The blindness to the big picture corruption of the sub-prime mortgage market and the disguising of bad debt is eerily reminiscent. In fact, some of the very vehicles that Enron used to hide its debt from shareholders (off-balance sheet SPE's) factored heavily into the 2008 banking crisis.
I'm not interested in the moral question of what makes us elect unethical behavior. From this writer's perspective, men are apes with iPhones. But I am interested in what goes on in our brain to make us believe we are acting ethically when in fact we are grossly transgressing boundaries that would be clear to any reasonable man. Read more…
Categories:

Leadership, Social Psychology
Tags:

behavior, Bethany McLean, Business, culture, Enron, influence, Jeffrey Skilling, Kenneth Lay, linkedin, motivation, psychology, Smartest Guys in the Room, wall street
Pages
4th Time Selected! Thank You, WP!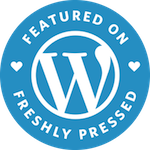 Blogroll