Archive for the 'Deangelo – Status & Attraction' Category
Previously, I have remarked on an area of interpersonal dynamics called the Status Transaction. This concept comes from one of the fathers of improv theatre. It says that humans, just like other pack animals, communicate in subtle behaviors that convey where they stand with regard to each other.  We establish an unconscious structure of deference and social value in order to keep our relations mostly harmonious. As Johnstone remarks, "In the park we'll notice the ducks squabbling, but not how carefully they keep their distances when they are not."
This principal is the key link between acting performance, marketing, and social psychology. It is the subtext of human life. It represents the unvarnished, true meaning of people's communication. It is, either consciously or unconsciously, a crucial factor in honest and authentic acting portrayals, because it factors into a character's key attitudes. It also factors into how we feel attraction to one another. Also, it has repercussions in group psychology, and therefore also in marketing messaging. People arrange their little worlds in ways that cultivate and communicate status. Status, recognition and validation play a central role in most people's secret dreams and ideals.
We tend to associate high status with certain favorable traits, like wealth or physical attractiveness. People speculate that correlation came from evolution; in order to survive, we will tend to associate ourselves with those who have means, and signs of healthy DNA. Our conspicuous consumption is an example of a status-driven tendency.
What people may not know is that most status communications are conveyed through ordinary, everyday behavior. Johnstone discovered this through improv exercises. He started with large-gap status differences, like king and butler. He then reversed behaviors so that the butler behaved in a high-status manner, and the king deferring to the butler. And, improv comedy was born.
In real life, most status-communicating behaviors are hard to fake. That's why we get the creeps when someone who has the appearance of status (e.g. wealth) behaves in a way that seems incongruent. Most people who try and put on a short-term game persona usually fail at it. Their insecurities "peek out" through the cracks.
Based on the search keywords that lead into People-triggers, there are a lot of people searching for a discussion on which behaviors communicate high status, and which communicate low status. Johnstone talks at length about this in his book, Impro, and there are many other status discussions around the blogosphere. One blog that shows a lot of insight into this subject is appropriately named, The Statustician, and I would recommend checking it out for a more in-depth discussion.
So, for your experiments in interaction on stage and in life, here is my list of the top five behaviors that communicate interpersonal status. Read more…
Pages
4th Time Selected! Thank You, WP!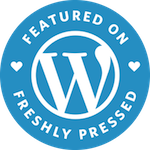 Blogroll